Home > Practice Areas > Recruiting, Selection and Placement
RECRUITING, SELECTION AND PLACEMENT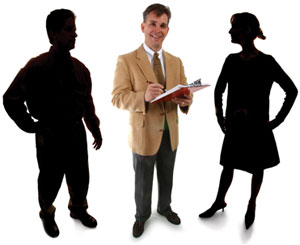 TCA SEARCH SELECT
Helping you find the right person, RIGHT NOW!
IT TAKES GREAT PEOPLE TO MAKE A GREAT COMPANY. BUT IT IS OFTEN DIFFICULT TO FIND INDIVIDUALS
WITH THE RIGHT BALANCE OF SKILLS AND EXPERIENCE
TO HELP YOUR ORGANIZATION SUCCEED.
TCA's Search Select service is the answer. We recruit and place the people you need – whether operations executives or technical and professional staff – to build and strengthen your organization.
For over 20 years, Technical Change Associates, Inc. (TCA) has worked with organizations to enhance performance and accelerate growth. Fast and cost-effective, our Search Select service is just one more way we're helping to build and strengthen some of America's best companies.

EVALUATING APPLICATIONS AND SELECTING A CANDIDATE
In the Evaluation stage, we rate, rank and qualify each resume. Our TCA Search Manager and a field professional will conduct extensive interviews before presenting potential candidates to you for your review. Our service also includes comprehensive reference and security checks on your behalf, prior to final candidate selection.
We are passionate about this process because we know how critical it is to find the right
person at the right time. Mistakes are costly – but they can be avoided when you choose
the expertise of TCA Search Select.
We are dedicated to honesty, integrity and confidentiality. Ongoing communication,
in the form of written and verbal reports, ensures that you are fully informed throughout the process and that the best possible match is made between the candidate and your position.
OUR EXPERTISE IS YOUR ADVANTAGE
There are many search organizations out there. But we're unique. For starters, we're focused exclusively on the client base we've served for over 20 years. We know your industry, your business and your strategic needs.
Our recruiting team is composed of professionals in World Class and Lean Operations. They know what caliber of senior level and mid-management executives or technical and professional staff are needed to create outstanding companies – whether in manufacturing, operations, engineering or sales.
AT TCA, WE'LL HELP YOU BUILD A SUCCESSFUL TEAM ONE CANDIDATE AT A TIME.
THE SEARCH SELECT PROCESS
Our four-step process ensures a seamless fit between the needs of your organization and the candidate selected for the job.

The result – an outstanding and experienced professional who can help you achieve World Class performance.
ASSESSING YOUR NEEDS AND SEARCHING FOR THE BEST CANDIDATE
Search Select is based on an effective and thorough process. We begin by gaining in-depth knowledge of your company and culture. That's why we choose to work in the industries we know inside and out. With this knowledge, we work with you to craft the perfect position guide. We then apply our 20 years of industry experience to document the ideal "person profile."
Our comprehensive search process involves detailed database research, Internet searches and network referrals. We also advertise locally and nationally to ensure the best possible exposure.
Working with you, we will create a set of interview questions to be answered with each submitted resume. This process helps narrow the search and ensures an adequate pool of truly qualified candidates. We also create a customized scorecard tailored to your requirements so you can quickly and accurately compare applicants.
FLEXIBLE SEARCH SELECT OPTIONS - We offer several Search Select options to meet your needs.
CONTINGENCY SEARCH - A flat fee is charged based on the candidate's first-year salary, but only if placement occurs. TCA pays expenses.
RETAINER SEARCH - We charge a daily rate and give top priority to your search. This option includes a not-to-exceed amount, plus a guarantee of placement. Only time and expenses actually devoted to your project are billed.
TEMPORARY PLACEMENT CONTRACTS - TCA locates and places a qualified temporary person in a key position. This allows you to have the function performed while you are recruiting or restructuring. Fees are based on skills, education and expertise.
Ready to put the power of Search Select to work? Contact us for more information about how TCA can quickly and cost-effectively source the people you need to ensure the long-term success of your business.
Contact Us for a Free Assessment!