Overview

Purpose and Mission

Principals and Professionals

Client List

News and Articles

Upcoming Events

Resources

Contact Us

Home > About Us
ABOUT US
Since 1984, TCA has provided high-performance solutions to help companies achieve extraordinary results. These solutions are rooted in the four quadrants of our Competition Quad.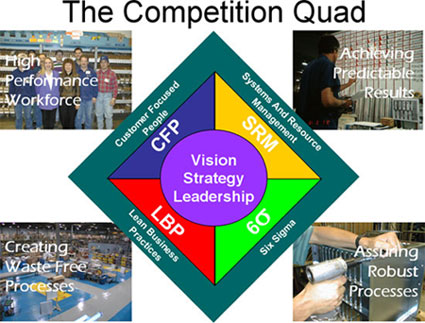 Our team of experts can take your organization to the next level. We offer:
Assistance with developing a vision, strategy, and leadership capabilities for achieving World Class performance. We'll work with all levels of your company — from the shop floor to the executive team — to offer the most effective Lean training and management mentoring found anywhere
Knowledge of the latest advances in manufacturing technology and Lean business practices, including coaching, training, and technical problem solving
Highly developed approaches to Human Resource management that create a corporate culture of customer focused people
Recruiting and placement services to sustain your World Class enterprise
Strategies for improving your business flow, including ERP for Lean, systems and resource Management
Dedication to delivering extraordinary results through sound management training and the application of Six Sigma tools
Contact Us for a Free Assessment!